| | | | | | | | | | | | | | | | | | | | | | |
| --- | --- | --- | --- | --- | --- | --- | --- | --- | --- | --- | --- | --- | --- | --- | --- | --- | --- | --- | --- | --- | --- |
| FR | ES | AR | DE | JA | PT | LO | IT | DL | DA | KO | FA | IW | FI | EL | CS | SK | AF | TL | HU | SV | |
| | | | | | | | | | | | | | | | | | | | | | |
| HY | NO | TH | ET | GA | PL | LT | TR | LV | SL | VI | SW | KM | CV | MS | MT | IS | ID | UR | PA | HI | BN |
| | | | | | | | | | | | | | | | | | | | | | |

Search News




A six-week Pakistani army offensive has succeeded in disrupting the militant groups that have long enjoyed free rein in the rugged North Waziristan tribal region along the border with Afghanistan, Obama administration officials say.
The Peace Corps is removing more than 300 of its volunteers from Sierra Leone, Liberia and Guinea as an Ebola outbreak that has left hundreds dead worsens in West Africa.
Wearing long hijabs, the anonymous women squeeze quietly into crowds, barely noticed.
The Syrian government has escalated its use of "barrel bombs" against densely populated neighborhoods near Aleppo in defiance of a U.N. Security Council resolution banning the indiscriminate and deadly explosives, Human Rights Watch reported Wednesday.
A United Nations school crammed with people displaced by Israel's war with Palestinian militants was hit in shelling in the Gaza Strip early Wednesday, killing at least 16 people and injuring scores more, local officials said.
Minutes after the barrel bomb eviscerated the crowded market, those still alive had to contend with matters of survival a and collecting what little remained of the dead.
Islamist militants took control of the biggest special forces base in Libya's eastern city of Benghazi on Tuesday after a battle that killed 30 people, a special forces officer said.
The House vote to sue President Obama is the first such legal challenge by a chamber of Congress against a president, and a historic foray in the fight over constitutional checks and balances.
By a 420-5 vote, the House on Wednesday approved a $16.3-billion compromise bill to overhaul the Veterans Affairs Department and speed up veteransa access to healthcare.
Having apparently given up on charm, golf and persuasion, President Obama on Wednesday went for taunting sarcasm in his long-fruitless attempt to persuade Republicans to work with him.
With unexpected support from Republicans, the Senate advanced a $2.7-billion emergency package to handle the influx of minors at the Southwestern border with just days remaining before Congress leaves town.
It was Marilyn Monroe who famously noted that it was better to be unhappy alone than to be unhappy with someone a advice that was seemingly ignored by Virginia's once-golden couple, former Gov. Bob McDonnell and his wife, Maureen, who are on trial on corruption charges.
In the video pitch for her new Internet endeavor a yours for only $9.95 a month or $99.95 a year! a Sarah Palin implores those watching: aReally, make this your channel.a
A sharply divided House approved a Republican plan Wednesday to launch a campaign-season lawsuit against President Barack Obama, accusing him of exceeding the bounds of his constitutional authority. Obama and other Democrats derided the effort as a stunt aimed at tossing political red meat to conservative voters.
A former IRS official at the center of the agency's tea party controversy referred to some right-wing Republicans as "crazies" and more in emails released Wednesday. A key GOP lawmaker says the remarks show that Lois Lerner was biased against conservative groups and targeted them for extra scrutiny.
Americans are wary of granting refugee status to children crossing the U.S. border to flee strife-torn countries in Central America, and most in an Associated Press-GfK poll say the U.S. does not have a moral obligation to accept asylum seekers generally.
U.S. and European sanctions against Russia's energy and finance sectors are strong enough to cause deep, long-lasting damage within months unless Moscow persuades the West to repeal them by withdrawing support for Ukrainian insurgents.
Almost two weeks after Malaysia Airlines Flight 17 was blown out of the sky, the remains of some passengers are feared rotting in the 90-degree (32-degree Celsius) midsummer heat, deepening the frustration of relatives desperate to recover the bodies of their loved ones.
Despite Israeli casualties and world criticism, a near-consensus in Israel supports the government's conduct of the Gaza war, views Hamas as the aggressor and considers outsiders' moralizing as hypocritical, ignorant or both. And in an echo-chamber fed by ubiquitous updates on Hamas rocket and tunnel attacks, the minority of local voices that do agonize over Gazans' suffering are being silenced in a way rarely seen in a country long proud of its spirited, democratic debate.
Kidnapping Europeans for ransom has become a global business for al-Qaida, with dozens of transactions.
New York City officials are turning up the heat on Elmo, Cookie Monster and Statue of Liberty impersonators -- Times Square costumed characters who often demand money for posing in photos with tourists.
MH17 investigators have been denied access to the crash site for the fourth day, as warnings come that rebels have laid mines near the wreckage.
BREKKIE WRAP: THE son of an American missionary who has contracted the Ebola virus in Africa says his mum is "working real hard to get through this."
FEARS that the west African Ebola outbreak could spread to other continents is growing, with European and Asian countries on alert.
AFTER days combing the wreckage of the Air Algerie crash, investigators say they have yet to find a single intact body.
THE son of a Hamas founder has thrown his support behind Israel, which he says is "fighting on behalf of the free world."
AN American missionary who has contracted the Ebola virus in Africa is fighting for her life, her son says.
VOLUNTEERS are not being discouraged from working in Africa despite the deadly Ebola virus with many believing they should go where God needs them.
DESPITE receiving 150 complaints about the leniency of the sentence handed down to Rolf Harris, the UK Attorney-General says he will not be challenging it.
MH17 investigators have been denied access to the crash site for the fourth day as new warnings are made about the 'mystery combatants' who are joining the rebels.
ISRAELI shells struck a UN school in Gaza as ground troops made a signficant push into the territory. These pictures help understand the devastation being inflicted.
SEVERAL Israeli tank shells have slammed into a crowded UN school, used as shelter for refugees in the Gaza war. See these pictures to help understand the depth of the devastation being inflicted.
A NAKED woman, who stabbed three females when she jumped into a fight in the middle of a street and then fled, is being sought by police.
THE doctor leading Sierra Leone's fight against Ebola has died from the virus, as a major airline suspends flights to cities hit by the deadly outbreak.
THE heartbroken parents of MH17 passenger Fatima Dyczynski threaten to sue anyone who says the 25-year-old died as they call for space scientists to probe crash.
More News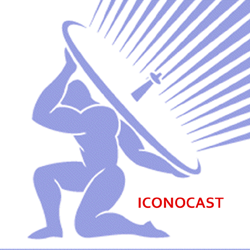 World -Health -Sports -Science & Technology -Travel - Entertainment - Food
Books - Music - Arts - Business & Money-Fashion & Style - Movies - Weather
News Archive

English

French

Spanish

Arabic

English

Français

Español

العربية

German

Japanese

Portuguese

Lao

Deutsch

日本の

Português

​ສປປລາວ

Italian

Dutch

Danish

Korean

Italiano

Nederlands

Dansk

한국의

Persian

Hebrrew

Finish

Greek

فارسی

עברית

viimeistely

ελληνικά

Czech

Slovak

Afrikaans

Filipino

čeština

slovenský

Afrikaans

Pilipino

Hungarian

Swedish

Armenian

Norwegian

magyar

Svenska

հայերեն

norsk

Thai

Estonian

Irish

Polish

ภาษาไทย

eesti

Gaeilge

polski

Lithunian

Turkish

Latvian

Slovenian

Lithunian

Türk

Latvijas

slovēnis

Vietnamese

Swahili

Khmer

Welsh

Việt

Kiswahili

khmer

Cymraeg

Malay

Maltese

Icelandic

Indonisian

Morder

Malti

Icelandic

Indonisian

Urdu

Punjabi

Hindi

Bengali

اردو

ਪੰਜਾਬੀ

हिंदी

বাঙ্গালী
Health, Science, Technology, Arts, Culture, and Entertainment News
Old Index
Call 442-666-9040 for more information.