Search News
A nurse who vowed to defy Maine's voluntary quarantine for health care workers who treated Ebola patients followed through on her promise Thursday, leaving her home for an hour-long bike ride.
The celebration in San Francisco's streets over the Giants' World Series victory turned raucous and violent, with two people injured by gunfire and a third stabbed. Police got pelted with bottles as they tried to disperse crowds.
Sweden's new left-leaning government on Thursday recognized a Palestinian state -- a move that comes during increased tensions between Arabs and Jews over Israel's plans to build about 1,000 housing units in east Jerusalem.
A Utah couple and their three children found dead in their home last month were likely poisoned, their bodies found together in a locked room with cups next to each of them, and empty bottles of methadone and nighttime cold medicine in a trash can.
Ten Iraqi peshmerga fighters entered the embattled Syrian border town of Kobani via Turkey on Thursday, the first from among a group of 150 Kurdish troops headed there, activists said.
The Spanish flu pandemic a century ago prompted the last large-scale quarantines in this country. Now the Ebola outbreak is raising new questions about whether ordering quarantines is an effective way to fight deadly disease in the U.S.
Apple CEO Tim Cook says he's proud to be gay.
Crews searched for scorched wreckage along the Virginia coast Wednesday in hopes of figuring out why an unmanned commercial rocket exploded in a blow to NASA's strategy of using private companies to fly supplies and, eventually, astronauts to the International Space Station.
State police plan to monitor the movements and interactions of a nurse who vowed to defy the state's quarantine for health care workers who treat Ebola patients, but troopers cannot take her into custody without a judge's permission.
The company behind the dramatic launch explosion of a space station supply mission promises to find the cause of the failure and is warning residents to avoid any potentially hazardous wreckage.
Pele, the Hawaiian volcano goddess, moves gradually and persistently as she deposits lava across the Big Island of Hawaii. People in the small town lying in its path say the lava will reshape the community yard-by-yard as it slides toward the ocean.
Desperate Democrats are rushing to save suddenly vulnerable House incumbents, even in states where President Barack Obama cruised to double-digit victories, amid fresh signs of Republican momentum less than a week before the midterm elections.
The Beats were contemporaries of Galway Kinnell, as were adherents of the New Criticism, with their emphasis on the formal analysis of structure and meaning. But he was inclined to go his own way, developing a lyrical style influenced by the past.
Police say a woman wearing a zombie costume and makeup was charged with drunken driving twice within three hours after attending an upstate New York bar's "zombie prom" party.
More News
http://iconocast.com/archive/news.php/2014-10-19/index/en/index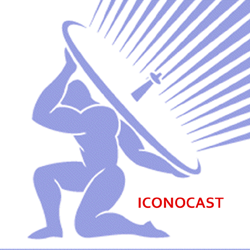 World -Health -Sports -Science & Technology -Travel - Entertainment - Food
Books - Music - Arts - Business & Money-Fashion & Style - Movies - Weather
Health, Science, Technology, Arts, Culture, and Entertainment News
Old Index ; My Ancestry
Call 424-333-1123 for more information.