Search News
Improving education in the Middle East is as important as ending the regionas conflicts
Rabbis say driving brings out "aggressive tendencies" which are not appropriate for women
The Kremlin employs hundreds of trolls to promote President Putin's worldview
Michael Enright swapped celebrity parties for combat gear in Syria
The elderly, the homeless and those forced to go out and work in the blazing sun are most at risk from the extreme conditions
Authorities originally told relatives of victims that the weapon had been disposed of
Hundreds of fins lie piled up in Ecuador, part of a massive haul originally bound for Asia
Temperatures are as high as 117 degrees Fahrenheit
The tide appears to be turning against Sepp Blatter as officials back his rival in elections being held for FIFA's top job
It's the first country to introduce a nationwide prohibition
As the acts are confirmed for the BGT 2015 final, read the list of those vying to chance to perform at the Royal Variety Performance
Film maker Andrew Morgan opens our eyes to world of fast fashion with a hard hitting ethical fashion documentary
It's your last chance to audition for ITV's X Factor 2015 - here's how. Plus everything else you need to know about the forthcoming series
Discover the best of photography with our guide to the latest photo books and ebooks
Titles have been released for the final episodes of season five. Deduce at your own risk. Contains spoilers
Author Danny Wallace talks to Rupert Hawksley about the death of political comedy
The Carry On star delivered an enjoyable look back on his career, says Claire Allfree
The record-breaking programme's next series will air this autumn, with the follow-up slated for spring 2016
Young trio VEIN and jazz veteran Dave Liebman made the perfect pairing, says Ivan Hewett
John Boyne, Abi Elphinstone, Chris Priestley and Steve Cole talk to the Hay Festival Scribblers
This beguiling adaptation of Haruki Murakami's novel is hard to resist, says Jane Shilling
The hit TV comedy about scientists has launched a $4 million scholarship
Il Trittico is a masterpiece and deserves a wider audience, says Rupert Christiansen
One hundred APS10 tickets will be released for every performance of the most in-demand show of all time
A ballot for thousands of APS10 tickets to the sold-out production begins today at 10am
Larping - live action role play - is typically seen as a 'geeky' male-dominated activity. But Kate Townshend, who met her husband when he was dressed as a knight, explains why it's starting to attract more women
'We are messing up the world and it's a catastrophe,' says wildlife campaigner
These pictures of a 1960s around-the-world honeymoon were discovered at auction. But just who are the uber-glam couple?
Ahead of his appearance at the Hay Festival, Neil Gaiman presents 'Click-clack the Rattlebag', a new short story
Singer-songwriter Rae Morris on playing at Glastonbury, working at Blackpool FC, and meeting Nile Rodgers
More News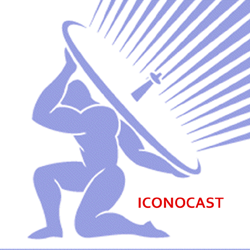 World -Health -Sports -Science & Technology -Travel - Entertainment - Food
Books - Music - Arts - Business & Money-Fashion & Style - Movies - Weather
Health, Science, Technology, Arts, Culture, and Entertainment News
Old Index ; My Ancestry
Call 424-333-1123 for more information.