Search News
ISIS posts videos apparently showing U.S. air drops and airstrikes that failed
Jeffrey Fowle returns after a half a year in captivity
(WRIGHT-PATTERSON AIR FORCE BASE, Ohio) -- An Ohio man detained for nearly half a year in North Korea has landed back home. Officials say a plane carrying Jeffrey Fowle landed Wednesday morning at Wright-Patterson Air Force Base, near Dayton. The State Department announced Tuesday that the 56-year-old Miamisburg resident had been released. The news came...
The famous saxophonist's visit prompted officials to reiterate their calls for foreigners to keep out of China's affairs
(CINCINNATI) -- News that an Ohio man had been freed from North Korea after being detained there for nearly six months triggered the same response in his wife and former co-workers: Delight. Jeffrey Fowle's wife cried out with joy, the family's attorney said Tuesday. And a manager in the suburban Dayton city where Fowle formerly...
A TIME editor and lifelong Hong Konger reflects on a turbulent month of protest, backlash a and hope
As of June 30, 2014, the U.S. had spent approximately $7.6 billion on counter-narcotics efforts in Afghanistan
As a final series of Peep Show is announced, Andrew Pettie imagines the final episode
Psychologist Walter Mischel, inventor of the famous marshmallow test, explores the limits of self-control
From New York to Paris, opera has much to teach us about the Middle East, says Rupert Christiansen
The best-worst life advice from Peep Show's Mark and Jeremy
It may lack the definition of his debut, but the Mercury-nominated artist's latest evokes something more ambiguously potent, says Neil McCormick
Singer famous for hit song Wuthering Heights keeps quiet about any possible plans for return to stage
The comeback queen has been nominated for two Q Awards
Actor Frank Sivero claims that his character in Goodfellas inspired Springfield Mafia's Louie from The Simpsons
An opera house has been forced to review its access scheme after suspecting people had faked their disability to get free tickets
How close is the new film Fury to the true horror of warfare?
How close is the new film Fury to the true horror of warfare? Guy Walters asks a man who fought in a Sherman
Artist Aleah Chapin, 28, has caused controversy with her realistic paintings of nude older women. Now, she has a new London show that celebrates the female form at every age. Here, she opens up to Claire Cohen about body image and the perils of social media
US radio's treatment of President Obama verges on parody, says Gillian Reynolds
Jacob Stolworthy takes a look at the influences behind American Horror Story: Freakshow
Russell Brand, Joey Barton or Jean-Paul Sartre? Take the quiz
The bane of the modern stage actor's life is, of course, the mobile phone, writes Michael Simkins
More News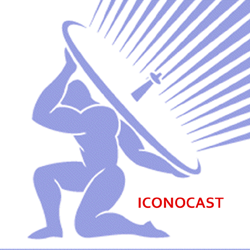 World -Health -Sports -Science & Technology -Travel - Entertainment - Food
Books - Music - Arts - Business & Money-Fashion & Style - Movies - Weather
Health, Science, Technology, Arts, Culture, and Entertainment News
Old Index
Call 424-333-1123 for more information.