Search News
A crew dispatched to gather bodies from the water found the chair in 1912
"The proportions of the phenomenon require much broader involvement"
"There was reference to an attack on police"
More than 1 in 4 people in Japan is now 65 or older
This is the first major ISIS attack in Afghanistan
Even Simon Cowell seemed charmed by the sweetly old-fashioned talent turns says Isabel Mohan
A transformation of the original Carmen story is another ambitious work from playwright Simon Stephens, says Dominic Cavendish
The Danish and South African duo's surreal electropop is a must for fans of David Lynch, says Helen Brown
Uncanny likeness to the Star Wars' Jedi master depicted in a 14th century illuminated manuscript
This splendid recital exhibits Hymel's clean sweetness of tone and a particular facility above the stave, says Rupert Christiansen
This sophomore album will surprise fans with its fierce new sound, says Helen Brown
The names in Jane Austen's novels reveal the author's wicked sense of humour, says Frances Wilson
Carrie Fisher regales the audience at the Star Wars celebration with tales of partying with the Rolling Stones and playing Princess Leia with a hangover. Robbie Collin reveals her seven best indiscretions
This week's upheaval at the National Theatre highlights a growing tension at the top of Britain's major arts institutions, says Rupert Christiansen
The Irish actor has proved to be a huge success with his role in the BBC's adaptation of Poldark, but where has he been until now?
For every Great Brtish Bake Off, there's a Britain's Favourite Foods: Are They Good For You? says Benji Wilson
More News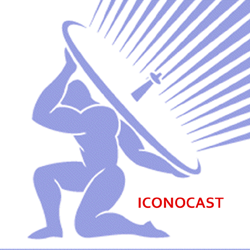 World -Health -Sports -Science & Technology -Travel - Entertainment - Food
Books - Music - Arts - Business & Money-Fashion & Style - Movies - Weather
Health, Science, Technology, Arts, Culture, and Entertainment News
Old Index ; My Ancestry
Call 424-333-1123 for more information.