Search News
Opposition attacked the Prime Minister for antagonising Obama while supporters say he has a point
Tehran helps Baghdad try to retake Tikrit as U.S. watches
aIt doesnat block Iranas path to the bomb, it paves Iranas path to the bomba
Nature's call maybe not be good for nature
Driven out of his home by poison gas, Mohammed will take any risk to start a new life
No one sets the table better than Benjamin Netanyahu. With Ehud Barak, his defense minister at the time, the Israeli prime minister pushed the matter of Iran's nuclear ambitions to the front of the global agenda three years ago by threatening to launch military strikes against Tehran. And he spent the last month or so...
Several trends are conspiring to force prices down for a second time
Israeli Prime Minister Benjamin Netanyahu blasted the emerging nuclear agreement with Iran Tuesday in an address to a joint meeting of Congress, saying the deal to prevent the regime from obtaining nuclear weapons would have the opposite result. Addressing a spirited Congress in the House chamber, Netanyahu warned the P5+1 nuclear deal "could well threaten...
Netanyahu is only the second foreign leader to address Congress three times
Seoul is on par with Hong Kong in terms of cost-of-living
George Bernard Shaw's Man and Superman makes no sense when it tries to be relevent to us, says Rupert Christiansen
Award-winning children's author Mal Peet, who wrote books about football, has died aged 67
The children's writer tells Lorna Bradbury why he sees himself as a bit of a chancer with a gift for telling stories
In his favela shack, crazy Uncle Segundo cheers Brazil's first goal of the 2014 World Cup - but Socrates, his trained cockerel, remains silent. Is something wrong?
Dame Helen Mirren speaks of her regret after a Good Samaritan was ejected from the subway for helping her
Rattle's return to the UK to join the London Symphony Orchestra will lift the entire British classical music scene, says Ivan Hewett
WARNING: SPOILERS As Frank Underwood's presidential reign begins, the bad behaviour gets even worse
Among the other acts billed for the multi-arts festival are Laura Marling, James Blake and Jack Dee
Rachel Kavanaugh's touring revival of the Rodgers and Hammerstein classic is utter bliss, says Dominic Cavendish
Jason Donovan is a triumph as the speech therapist Lionel Logue in this new stage version of The King's Speech, says Dominic Cavendish
Comedy duo Vic Reeves and Bob Mortimer have confirmed a new live tour beginning this year
With big guns Anish Giri and Shak Mamedyarov failing to catch Evgeny Tomashevsky at the FIDE Grand Prix in Tbilisi, the world championship cycle is wide open
The singer has previously described Le Pen's French National Front party as 'fascist'
Sir Simon confirms he will take over as music director at London Symphony Orchestra in September 2017 after 12 years at Berlin Philharmonic
When Sam Wagstaff became a collector in Sixties New York, no one thought photographs were art. Lucy Davies charts his influence
Comedian Richard Herring admits he "probably ruined the man's chances" after his date walked out after two minutes
Part of a town used as a filming location for The Walking Dead is being sold on eBay
More News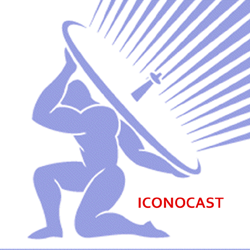 World -Health -Sports -Science & Technology -Travel - Entertainment - Food
Books - Music - Arts - Business & Money-Fashion & Style - Movies - Weather
Health, Science, Technology, Arts, Culture, and Entertainment News
Old Index ; My Ancestry
Call 424-333-1123 for more information.