Search News
Rolando Sarraff Trujillo named as American spy traded for three Cuban agents jailed in the U.S.
A man rammed a building in downtown Madrid with a car containing gas cylinders
Thomas Kwok has a net worth of over $10 billion, making him one of Asia's richest people
Umbrellas have become a symbol of democracy, creating a farcical dilemma for Communist Party leaders
Data was pulled from all over Europe
In Lebanon, nearly 30,000 children risk a life deprived of basic rights
Nations hosting refugees to also benefit from improvements to infrastructure and services
Is Macau the next Hong Kong? Not if Beijing has its way
Community preparing for the festive season receives devastating shock
Castro was on the cover of the magazine three weeks after he seized control of Cuba
The bare necessities of life will come to Bill Murray
The Fall remains a cleverly paced slice of superior crime drama, says Michael Hogan. CONTAINS SPOILERS
PR guru, who has worked with Lord Sugar since 1983, quits after 10 years as adviser on BBC1 show
Hollywood star joins fellow Downton Abbey actors for group picture ahead of ITV Text Santa charity show, which airs on Friday night
Rupert Christiansen chooses his five best operas of 2014
2014 suggests rot is developing beneath opera's plastered surface, says Rupert Christiansen
Rupert Christiansen chooses his five worst operas of the year
My perfect weekend: Matt Barber, 31, who plays Atticus Aldridge in the ITV series, discusses being a Downton newbie, his real life fiancA(c)e and his bed
Libraries are a golden thread running through our lives - and we have a chance to make that thread gleam brighter, says Joanna Trollope
Steven Moffat hints at the fear-factor to come in the Doctor Who Christmas special, as he reveals he writes his scariest scenes especially for children
Out of the Doctor Who loop? Here's a spoiler-free guide to what you need to know for the Christmas special
More News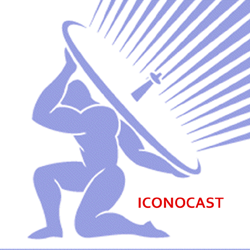 World -Health -Sports -Science & Technology -Travel - Entertainment - Food
Books - Music - Arts - Business & Money-Fashion & Style - Movies - Weather
Health, Science, Technology, Arts, Culture, and Entertainment News
Old Index ; My Ancestry
Call 424-333-1123 for more information.