Search News
Hot Fuzz, an action-comedy follow-up to Shaun of the Dead, stars Simon Pegg as a London policeman sent to a sleepy village just in time to investigate a spate of grisly murders
Scottish former Bake Off contestant Norman Calder has made his opinion clear
As Friends turns 20, we pick our favourite celebrity cameos
All the best films on release in cinemas this week plus our reviews of the movies to look out for
Joe Orton's 'lost' first play provides glimpses of the violently original dramatist to come, says Jane Shilling
Behind the facades of London's most famous buildings, there are hidden nooks and crannies the public don't get to see - until now
Mary Berry argues children should be banned from bringing phones and electronic games to the dinner table
The film Mean Girls contains many universal truths - so how do the best lines fit with the Scottish referendum?
The Chinese superstar pianist wants to change the way children are taught
Queen Forever to feature a duet between Freddie Mercury and Michael Jackson
Nick Frost and Michael Troughton - son of Patrick - are among those joining Peter Capaldi in the 2014 Christmas special of Doctor Who
This all-Schoenberg programme was a welcome blast from the past, says John Allison
Award-winning Ghosts is now available online. Dominic Cavendish tries it out
Ryan Reynolds will star in the X-Men spin-off in 2016
Skateboarding, BMXing and graffiti will continue at Undercroft for the long term after an 18 month legal battle
David Robson reviews the broadcaster's flawed first novel
Hollywood actor Johnny Depp added extra stardust to an effortless performance from Ryan Adams
Vin Diesel auditions for the role of various famous trees and dances to Katy Perry
Selected by Tim Robey
More News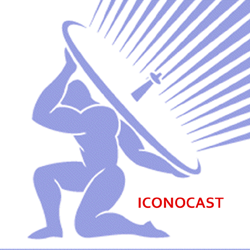 World -Health -Sports -Science & Technology -Travel - Entertainment - Food
Books - Music - Arts - Business & Money-Fashion & Style - Movies - Weather
Health, Science, Technology, Arts, Culture, and Entertainment News
Old Index
Call 442-666-9040 for more information.