Search News
Malala Yousafzai, Pope Francis and Narendra Modi currently among the top 10
'The real work begins now'
Britain's Royal Air Force is already part of a U.S.-led campaign against the militants in Iraq
Turkish forces shot down a Russian plane on Nov. 24
Even though it's been more than a year since she won the Nobel Peace Prize
Benjamin Netanyahu and Mahmoud Abbas met on the sidelines of the Paris climate talks
Two months into a bombing campaign in Syria, Russia has caused a lot of collateral damage
Its "now or never," the Pontiff says
Irony alert
In this video offering by German supermarket Edeka, they have chosen to focus on the isolation of the elderly, the same line department store John Lewis went in on with their 'Man On The Moon' clip.
Paul Marshall, 48, shot the 48-year-old woman and her 28-year-old son at their Hatfield home, according to authorities. Police said Marshall died from a self-inflicted gunshot wound.
In a picture captured by the amusement park's cameras, the man is seen presenting his girlfriend with an open ring box on the ride's steepest point. She doesn't seem to notice as she screams in fear.
Natalie Altieri, 21, died Sunday in a snowboarding accident on Bear Mountain, a ski resort east of Los Angeles where she had been interning for the semester.
Scientists at the Boyce Thompson Institute and Johns Hopkins University found salicyclic acid binds to the GAPDH enzyme, preventing it from entering the cell's nucleus, where it triggers cell death.
In a statement Monday, the university identified him as 63-year-old Dean Sturgis. No one else was injured in the shooting, which was reported at 11:20 a.m. Sunday at the Wexner Center for the Arts.
If holiday travel seems like a nightmare today, it was surely a horror 100 years ago. An 'isochronic' map shows what it was like to travel in 1914, and the travel time is not measured in hours, but in days.
Emergency workers were wheeling a patient out of a home in York City, Pennsylvania, when they discovered the waiting ambulance had been stolen.
Frances Lee Tapscott, 39, from Largo is facing aggravated stalking charges after she set up a Plenty of Fish account in the name of another woman.
The actress, 14, posted a selfie on Sunday which sees her lying in bed and making a blank facial expression. Some followers criticized her for not smiling and asked if she were depressed.
A woman and her pit bull mix were strolling around Crandon Golf Course in Key Biscayne off the coast of Miami when the dog chased ducks near the water's edge and was captured by the reptile.
Joseph "Moe" Allen, suspected of a mass shooting at a New Orleans block party on Nov. 22 that injured 17, turned himself in on Saturday and is being held on $1.7 million bond.
Ten teams will compete at city centre circuits around the world using the same driverless cars - with only their AI software giving them an advantage.
The latest sighting of a rock by Nasa's Opportunity rover is described as a aman-made domea that conspiracy theorists say was left behind by an alien race sometime during Marsa watery past.
Some leading GOP presidential candidates seem to view Muslims as fair game for increasingly harsh words. They're a small U.S. voting bloc so there's little danger of blowback.
Troubled singer-songwriter Sinead O'Connor has posted another concerning Facebook message less than 24 hours after writing an apparent suicide note.
A man and his wife from Nanjing, east China, have found a solution to their parking woes.A Whilst they are at work, his parents sit on a small bench all day in their parking spaces until they come home.
Russian military airstrikes have killed more civilians than ISIS fightersA in Syria since the start of its devastating bombing campaign, experts say.
The reality star, 18, unveiled her lip liner and liquid lipstick collection at 12pm EST on Monday, and now the products are being sold on eBay for nearly ten times their original cost of $29.
Jessica Biel showed off perfectly defined shoulders at a gala in Los Angeles, recently. Here's how you can get them, too.
She suggested that shuttering the facility would be easier if the White House emptied it out by ordering 'transfers to the United States for pre-trial detention, trial, and sentences.'
EXCLUSIVE: Dr Wayne Osborne of treated.com designed the map to encourage New Yorkers to walk just one or two extra stops each day, as an economical way to get fit and lose weight.
Dominick Leal, 12, is currently in a medically induced coma after falling from the log water ride at Castles N' Coasters in Phoenix, Arizona on Friday.
Last week he was taken to the hospital in Hawaii where he was suffering from an advanced case of pneumonia, according to a Monday report from TMZ. He passed on Wednesday.
Worcestershire County Council is in talks with a U.S. space technology firm over the mini-satellites, which can track roads across the county while recording live information on tailbacks and potholes.
Ted Cruz told reporters to hold tight before jumping to conclusions about the politics of Colorado Planned Parenthood shooting suspect Robert Dear, who he called 'transgendered.'
Virginia Houston Hinckley, 26, of Florida, was arrested on November 25 and charged with having unlawful sexual activity with a minor at St Augustine High School.
Catherine Lee, 48, slashed the price of her condo in Mission from the average in the neighborhood of more than $1million to $650,000 in a bid to find the right buyer.
The 50-year-old photographed his 32-year-old girlfriend Alexandra 'Skinny' Bolotow's growing stomach, sharing the image on his Instagram account.
Kimberly Mays, who learned she had been switched at birth when she was still a child, is opening up about her tumultuous teenage years and her life now as a 36-year-old mother of six children.
A video has emerged which apparently shows a family being thrown out of a Mumbai movie hall for not standing up when Jana Gana Mana was being played.
A female genital mutilation (FGM) protection order has been issued to safeguard four young sisters after fears were raised one of them could be taken abroad to be mutilated.
Hamtramck in Michigan is 51% Muslim - the only city in the US with a majority of Muslim believers. Residents say they welcome Syrian refugees despite the state's governor banning them.
Brian Keith Raybon, 39, of Lonoke, Arkansas, was arrested after the 11-month-old baby boy was found unresponsive with head trauma just after 1am Sunday.
Getting rid of the headphone jack would help Apple to shrink the iPhone 7 by one mm (0.04 in). By comparison, the tech giant's latest iPhone 6s, is 7.1 mm (0.27) thick.
A group of Chinese soldiers have demonstrated the true meaning of iron will by drilling in bitter winter temperatures for hours in China's most northern province.
In the video, four people talk about losing their fathers in the World Trade Center attacks in 2001. They tell the loved ones of those who were killed in Paris on November 13 not to stop living their lives.
Victoria Secret, Saks, and Footlocker also struggled to cope with demand as an estimated 103 million Americans took to their laptops, mobiles and tablets to spend.
Scientists at the University of California, San Francisco found low levels of BRCA1, the DNA repair gene, in the brains of patients who had died from Alzheimer's.
Dramatic footage shows Vitali Sitnikov, a Russian professional player, clutching his neck after being slashed by Slovak Ladislav Nagy during the hockey league game in Khanty-Mansiysk.
John Fischer, the owner of the chihuahua called Eloise,A says a coyote crept into his Laguna Beach house and attacked the dog. He believes the coyote simply ran up the steps to get inside.
Turkey has struck a deal with the EU to help stem the flow of migrants and refugees into the 28-nation bloc in exchange for APS2billion, visas and renewed discussions on joining the EU.
Turkey has struck a deal with the EU to help stem the flow of migrants and refugees into the 28-nation bloc in exchange for APS2billion, visas and renewed discussions on joining the EU.
This is the horrifying moment a man burst into flames after climbing on top of a high-voltage electrical pole in China, reportedly following a row with his girlfriend.
Amid nationwide protests on college campuses over racial tensions, Oklahoma Wesleyan University President Dr Everett Piper has penned an editorial criticizing 'self-absorbed and narcissistic' students.
Hallie Turner, 13, had been seeking a ruling requiring North Carolina to reduced its carbon emissions but had her case rejected by a judge at Wake County Superior Court.
Juan Martinez, the prosecutor in the Jodi Arias trial, will claim in a new book that one of the jurors was 'in love' with her. The foreman Bill Zervakos denied to Daily Mail Online that it was him.
Megan Hiatt's daughters were murdered in her arms by her boyfriend Gawain Wilson, in Jacksonville, who turned the gun Hiatt's father Travis, 49, before taking his own life.
These are the photographs that show the grim reality for thousands of children in Bangladesh who are forced to work crippling hours stitching labels into our jeans.A
A video that's been viewed 31million times on social media shows how an inventive parent built a climbing wall for their offspring, complete with a makeshift pulley system to get them down again.
A video that's been viewed 31million times on social media shows how an inventive parent built a climbing wall for their offspring, complete with a makeshift pulley system to get them down again.
An autopsy on Sunday concluded that 19-year-old Cody Caldwell died of smoke inhalation and burns, Fresno County Sheriff's spokesman Tony Botti said.
The Good Dinosaur opened last week to praise from most critics, earning an impressiveA $68.7million at the box office over the course of the five-day holiday weekend - but terrifying children.
Russia is issuing its warplane pilots on missions over Syria with pistols and Kalashnikov machine guns in case they are forced to eject and defend themselves on the ground.
Dr. Rob Garofalo (pictured) began a project called 'When Dogs Heal,' with the help of a dog photographer named Jesse Freidin and a Chicago-based writer named Zach Stafford.
Target shoppers are now waiting in digital "lines" as the site experiences delays after bargain-hunters flocked to its Cyber Monday discounts.
The post Target Shoppers Wait in Line, Online, on Cyber Monday appeared first on WIRED.
A federal judge threw out a lawsuit alleging that Yelp manipulated stock prices by exaggerating the reliability of its reviews.
The post People Keep Suing Yelp Over Its ReviewsaAnd Keep Losing appeared first on WIRED.
VTech's breach is one of the biggest yet, and it affected hundreds of thousands of children.
The post Hack Brief: Hacker Strikes Kids' Gadget Maker VTech to Steal 5 Million Accounts appeared first on WIRED.
Metal Gear Solid V: The Phantom Pain has begun a nuclear disarmament event, and it feels like creator Hideo Kojima's final anti-war prank.
The post Metal Gear Solid V's Final Twist? Nuclear Disarmament appeared first on WIRED.
Early numbers indicate that online shopping is overtaking brick-and-mortar, at least when it comes to gift-buying.
The post More Americans Shopped Online Than in Stores This Weekend appeared first on WIRED.
In the trailer for The Good Dinosaur, we see an asteroid zooming past the Earth. How fast is this asteroid?
The post The Asteroid in The Good Dinosaur Travels at Half the Speed of Light appeared first on WIRED.
Feeling sluggish from all the turkey and laying around you did this weekend? We've got a couple new teasers from J.J. Abrams's upcoming flick to pep you up.
The post Star Wars: The Force Awakens Gets BB-8, Dark Side TV Spots appeared first on WIRED.
Prime Air may be marketing fodder today, but any work it can safely and efficiently take into the air is a good thing for all of us on the ground.
The post Amazon's Drones May Be a Marketing Stunt, But We Kinda Need Them appeared first on WIRED.
Fewer than half of Americans believe government should be doing more to combat climate change.
The post Americans Are Getting Less Worried About Climate Change appeared first on WIRED.
VActor Enrich defies the laws of physics and nature with his photos of a Munich hotel.
The post 3-D Rendering Turns a Munich High-Rise Into Rubber appeared first on WIRED.
The Breakthrough Energy Coalition will fund clean energy companies in a range of industries.
The post Tech Billionaires Team Up to Take On Climate Change appeared first on WIRED.
"Sanjay's Super Team," which debuts in front of "The Good Dinosaur" this Thanksgiving weekend, is the the studio's most personal short yet.
The post Pixar's Sanjay's Super Team Turns a Real Childhood Into Art appeared first on WIRED.
Enough coloring inside the linesait's time to start coloring inside the cosines.
The post You're Never Too Old to ColoraEspecially Math Patterns appeared first on WIRED.
See what a cowboy, tattoo artist, and chef use in a given day.
The post People Catalog Every Object They Touch in 24 Hours appeared first on WIRED.
This holiday season, Netflix is most decidedly not giving you a lump of coal. Instead, it's filling your devices with a lot of fantastic things to watch.
The post Here's the Best New Stuff Coming to Netflix in December appeared first on WIRED.
Buildings can learn a lot from your femurs.
The post Architecture Builds on the Intricate Structure of Bone appeared first on WIRED.
uBiome wants to shift its business from direct-to-consumer kits to clinical tests ordered by doctors.
The post Microbiome Startup uBiome Will Sequence Poop for the CDC appeared first on WIRED.
When it comes to fulfillment, Amazon is far ahead of everyone else. A new firm wants to change that by offering smaller players a high-tech helper: robots.
The post On Cyber Monday, Friendly Robots Are Helping Smaller Stores Chase Amazon appeared first on WIRED.
India will make a choice, but it will not be India's alone.
The post Solar or Coal? The Energy India Picks May Decide Earth's Fate appeared first on WIRED.
If you're seeking something more sonically pure (and fussier) than vinyl, try reel-to-reel tape. And try this machine to play it on.
The post Review: J-Corder appeared first on WIRED.
More News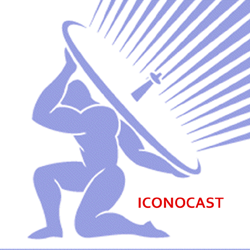 World -Health -Sports -Science & Technology -Travel - Entertainment - Food
Books - Music - Arts - Business & Money-Fashion & Style - Movies - Weather
Health, Science, Technology, Arts, Culture, and Entertainment News
Old Index ; My Ancestry
Call 424-333-1123 for more information.