Search News
By leaving millions of pro-Russian voters out of the electoral process, the ballot will only deepen the rifts that lie beneath the war in eastern Ukraine.
Liberia does not have the resources it needs to end the Ebola outbreak any time soon.
Michael Hogan does his best quickstep to bring you all the Strictly action as it happens
The marbles could have ended up in the footings of some Athens kebab stand , says Jeremy Paxman
Bassist, most famous for his work with guitarist Eric Clapton and drummer Ginger Baker in legendary 1960s group Cream, was aged 71
This often overlooked Handel opera receives the performance it deserves says Rupert Christiansen
The 21-year-old's 2015 tour sold out in ten minutes. Patrick Smith discovers if he's worth the hype
Sydney's Belvoir Company's excellent update of Ibsen's play comes close to Greek tragedy, says Serena Davies
The life of Vivienne Westwood is cast as an uproarious picaresque romp, says Philip Hoare
Cat Stevens's latest record as Yusuf Islam can be a little underwhelming but has its heart in the right place, says Neil McCormick
Anti-Garotting cravats, artificial leeches and other lunatic creations
The scathingly brilliant, 19th-century radical is little read today - to Alastair Smart's regret
Doctor Who's newest arrival Samuel Anderson on going to James Corden's wedding and playing the trumpet on the roof of Cardiff's museum
Neil Pearson explains how he came to resurrect lost episodes of Hancock's Half Hour with its celebrated writers
We grew up together, become more famous and less famous together. Her death is heart-stopping for us all, says Maureen Lipman
Interview Guillermo del Toro talks about monsters, Mexico and what horror movies tell us about life
NBC's new supernatural epic is blighted by a casting error says Jonathan Bernstein
Christopher Lloyd has developed a novel method for getting young minds actively interested in learning
More News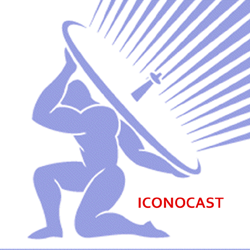 World -Health -Sports -Science & Technology -Travel - Entertainment - Food
Books - Music - Arts - Business & Money-Fashion & Style - Movies - Weather
Health, Science, Technology, Arts, Culture, and Entertainment News
Old Index
Call 424-333-1123 for more information.