Search News
Test pitting new F-35 against venerable A-10 comes too late to matter
"Reconstruction efforts are extremely slow relative to the magnitude of devastation," the report said
The historic procession will take place on September 25.
It fits his pastoral approach to the papacy
Priests will be allowed to absolve those "who, with contrite heart, seek forgiveness for it"
European Union nations are trying to cope with the influx of thousands of migrants flowing through Hungary
White House says U.S. needs vessels in the hotly contested region to "maintain the open seas"
Bashar Masri's Rawabi project will welcome its first residents this month
Natalie Amyot put a video online trying to find a man she slept with on vacation, saying she's now pregnant but lost his number
The show won the record for largest simultaneous broadcast of a television drama
And Then There Were None is voted Agatha Christie's best novel, as Aidan Turner prepares for the BBC adaptation
Ahead of her new BBC documentary - uncovering the women who changed human history, including the inventor of literature - Dr Amanda Foreman explains why the silencing of women is as old as civilisation itself
The singer's son Vince, 67, says: "We are all going to miss her terribly"
Auditionee impressed the judges, but sparked scorn from viewers for wearing a Hindi decoration
Labour leadership frontrunner Jeremy Corbyn says he will invest in the arts, protect the BBC and ensure every child can learn a musical instrument
World chess champion Magnus Carlsen shows his class with a creeping win over Wesley So in the Sinquefield Cup at St Louis, Missouri
US champion Hikaru Nakamura puts Wesley So to the sword in the Sinquefield Cup at St Louis, Missouri
The Olympic medal winner admits to feeling 'awkward' in his new Strictly outfits
The online film provider will loseThe Hunger Games and Transformers
Men are simple creatures, which is why it only takes little things to make us very happy indeed. Here are Alex Proud's top ten...
As his adaptation of Lady Chatterley's Lover comes to TV, Line of Duty creator Jed Mercurio explains why we should look beyond its scandalous history.
More News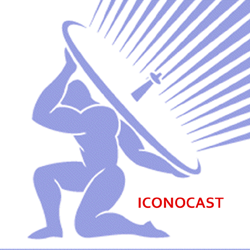 World -Health -Sports -Science & Technology -Travel - Entertainment - Food
Books - Music - Arts - Business & Money-Fashion & Style - Movies - Weather
Health, Science, Technology, Arts, Culture, and Entertainment News
Old Index ; My Ancestry
Call 424-333-1123 for more information.