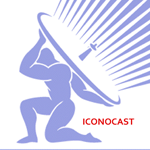 Around 1 in 500 men have an extra X or Y chromosome, which disrupts their sperm production but scientists at the Francis Crick Institute in London (pictured) may cure male infertility.
Limiting access to guns, avoiding the glamorization of suicide and keeping teenagers connected would all help.
MANILA (Reuters) - The Philippines has deployed more troops to cull thousands of chickens one day after the farm ministry confirmed the spread of bird flu into a second province north of the capital, Manila.
The scientist backed the NHS in a speech that was critical of government policy and Jeremy Hunt.