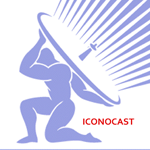 I've never met a parent at ease with the fact that their children watch television. This includes many, many lovely, curious and conscientious parents who allow their equally lovely, curious and conscientious children an American Academy of Pediatrics-approved one to seven hours a week of television and video games.
Across the country, assisted living facilities are evicting residents who have grown older and frail, essentially saying that "we can't take care of you any longer." Evictions top the list of grievances about assisted living received by long-term care ombudsmen across the U.S.
Mylan and Fujifilm Kyowa Kirin Biologics said on Thursday they had won European approval to market a cheaper copy of AbbVie's $18-billion-a-year biologic drug Humira, the world's best-selling prescription medicine.
Cargill Meat Solutions is recalling about 132,000 pounds of ground beef products that may have been contaminated with E.Coli, the U.S. Department of Agriculture said on Wednesday.
The annual Stoptober campaign launches with a warning to seek help when trying to kick the habit.
A survey of 2,000 Mumsnet and Gransnet users finds 29% have had sex fewer than 10 times in the past year.
Police say the boy admitted to inserting the needles, possibly as a prank.