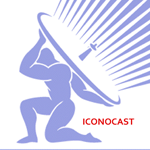 An oral history of Barry Jenkins's "Medicine for Melancholy," as told by admirers -- Lena Waithe, Justin Simien and Terence Nance -- and Jenkins himself.
Quad Cinema is going to court to fend off eviction proceedings after an upstairs tenant complained that noise from its screens keeps seeping into his home.
The Greek director has drawn acclaim -- but also intense backlash -- for his primal depiction of contemporary life.
The Emmy-winning actor, who won accolades in London for playing a deranged anchorman in "Network," isn't so sure his character is wrongheaded.
Even the cast and creators are working out what the stage adaptation of the prescient 1976 film means right now.