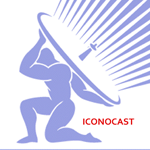 North Bergen High School students turned the classic sci-fi film 'Alien' into a play and drew raves across the globe when the footage went viral.
Horror hit "Us," Jordan Peele's follow-up to "Get Out" starring Lupita Nyong'o, cost just $20 million to make, meaning it's already a huge hit.
The sole new wide release this weekend, Universal's "Us" came in first place at the box office with $70.3 million, nearly doubling analysts' projections of $35 million to $45 million, according to estimates from measurement firm Comscore.
The result breaks opening records for an original horror...
Hello! Iam Mark Olsen. Welcome to another edition of your regular field guide to a world of Only Good Movies.
Among the new releases this week is a movie that deserves a spotlight of its own, both for whatas on screen and the backstory behind it.
aAn Elephant Sitting Stilla is the debut feature...
The story behind one of the year's most haunting vocal performances.
The director's latest film was No. 1 at the domestic box office, earning around $70.3 million -- more than double the initial take for his debut, "Get Out."