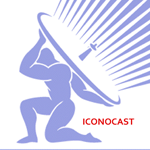 Passengers on multiple Air India flights out of Newark Liberty International Airport in New Jersey have reported being bit by bed bug over the past week.
He has since been sentenced for the October incident.
Shirah Dedman burst into tears when she saw her great-grandfatheras name on a coffin-sized box and a jar of soil.
Since childhood, the Los Angeles native had heard about a relative who had been lynched. Eventually, she learned that he had been arrested in 1912 in Shreveport, La., for passing a...
Great article on Red Rocks [aA Rocking Good Time in Thin Air,a by Christopher Reynolds, July 15]. Iam a native Angeleno who has seen Widespread Panic there year after year since the late a90s.
Itas the mecca of concert venues!
Aiman Shawaf
Mar Vista
::
I just wanted to let you know how much I enjoyed...
The quiet announcement came like a bolt out of the blue. While planning a family vacation to Greece, my 12-year-old daughter, Kailas, who hates hiking and whose constant complaints make her older brother, my husband and me miserable whenever we take her along, had just declared she wanted to climb...
Dance, surf, search for fairies, listen to music and eat pizza. You have a busy weekend ahead.
Santa Barbara
Music Academy of the West's 71st Summer School and Festival takes place for eight weeks on the Music Academyas campus and throughout the city. Coming up: piano, strings, woodwinds, brass...