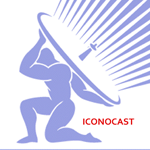 Oakland Athletics left-hander Sean Manaea underwent what the team called successful shoulder surgery on Wednesday.
Jason Kipnis hit a walk-off grand slam with one out in the bottom of the ninth inning as the Cleveland Indians rallied for a 4-1 victory over the visiting Chicago White Sox on Wednesday.
The Football Association of Ireland (FAI) has announced it will join England, Scotland, Wales and Northern Ireland in exploring a potential bid to host the 2030 World Cup.
Argentina's Santiago Muniz won the men's gold medal at the World Surfing Games on Wednesday, while Kanoa Igarashi and Shun Murakami claimed Japan's first ever medals in the competition.
UFC's Jon Jones, among the biggest stars in mixed martial arts but sidelined for more than a year, found out Wednesday that his suspension for failing a second drug test will end just a matter of weeks after it officially began.