Search News
The Mount Horeb Primary Center in Mt. Horeb, Wisconsin cancelled a planned reading of a children's book about a transgender girl after a group threatened to sue.
Terri Roberts (pictured), the mother of Charlie Roberts - who opened fire on a classroom of Amish schoolgirls in 2006 - takes care of one of her son's victims who was left severely brain damaged.
Sales at retail stores on Black Friday fell to $10.4 billion this year, down from $11.6 billion in 2014, according to preliminary figures from research firm ShopperTrak.
Suspect Johnny Max Mount, 45, was a Biloxi firefighter for ten years but was badly hurt in a 2002 traffic accident, his former boss said. He is accused of killing Julia Brightwell, 52, of Biloxi, Mississippi.
Andy Pebbles, a BBC One DJ at the peak of his career, recorded a legendary interview with Yoko Ono and Lennon just two days before he was shot dead in New York City by a crazed fan.
Two F-16 fighter jets helped to kick off the 2015 Iron Bowl with a spectacular fly over. But it is very difficult to see the huge planes in Auburn University's photo!
Chrissy Teigen tweeted her support for Planned Parenthood, saying she had made a donation to the controversial group, and didn't back down when she was criticized for the move on social media.
M.I.A. has released a compelling new music video for her song Borders, which shows her climbing barbed wire and then traveling with refugees by boat across the water.
President Barack Obama and his daughters Malia and Sasha visited Upshur Street Books in Washington's Petworth neighborhood Saturday.
Andres Arias, 16, was shot four times on Thanksgiving Day, in the parking lot of his home in Chamblee, Georgia. His sister claimed her stepfather - who remains at large - shot the teen.
Robert Lewis Dear, 57, reportedly made statements to law enforcement officers including ano more baby partsa in reference to Planned Parenthood after Friday's shooting.
Robert Dear, 57, moved from North Carolina to Colorado and set up home in an area where people 'like to be by themselves'. But he would have meals at a local cafe, where he 'was very pleasant
Star Wars: The Force Awakens opens on December 17. The seventh episode in the series picks up the action 30 years after the end of 1983as Return Of The Jedi.
Donald Trump appeared to backtrack somewhat on his claim that he saw 'thousands' of Muslims in New Jersey cheering on 9/11 while at a rally in Sarasota, Florida.
A new opportunity for blind and visually impaired people to truly experience art has been created with the help of 3D technology. The Unseen Art project is creating 3D prints of famous art works.
Garrett Swasey, 44, was one of three victims to be shot dead at a Planned Parenthood in Colorado Springs on Friday. In 1992, Swasey won a national championship in the junior ranks of ice dancing.
Carol 'Chubby' Montello (second right), 78, died in Chubby's Luncheonette in Hopewell, New Jersey, on October 11, three years after the diner she spent 36 years running closed to the public.
A passerby heard the baby's muffled cries and called police on Friday and two officers found the girl hidden inside a crevice on a bike path that runs along the riverbed in Compton.
Republican presidential candidate Dr Ben Carson said refugees from war-torn Syria have no 'great desire' to leave the Middle East and called for a political solution so they can go back home.
Determined not to be crammed in like cattle on a tourist boat, MailOnline Travel's Jill Reilly and her sister visited the Statue of Liberty by jet-ski.
San Francisco Police are asking for help leading to those chaining up spiked baseball bats to poles throughout the city. Police began finding baseball bats on Thursday - so far 27 have been recovered.
Star Wars actress Carrie Fisher has condemned Britain's biggest cinema chains for banning the Church of England film of the Lord's Prayer.
Kishwar Naheed, a feminist poet from Pakistan, says: aIn Pakistan, intolerance has been going on in the past ten years due to the Taliban."
You don't get many opportunities to mingle with sporting royalty, but one of them takes place next month in the fiendishly pretty Swiss ski resort of Murren, explains THOMAS HODGKINSON.
Syrian families who have fled their war-torn country for Australia have revealed photos of the once idyllic lifestyle they were forced to leave behind by the brutal advance of Islamic State.
This is the sixth mass grave, rigged with explosives, to have been discovered in or near the northern Iraqi town of Sinjar, since it was recaptured from ISIS on November 13.
A prominent lawyer and human rights defender, who faced a prison term on charges of supporting Kurdish rebels, was killed Saturday in an attack in southeast Turkey. A police officer was also killed.
Eygyptologists believe they may have found the final resting place of the lost Queen Nefertiti, the supposed stepmother of boy-king Tutankhaumun behind a false wall in King Tut's burial chamber.
Supporters waved Tricolore flags before kick-off against rivals Troyes at the Parc de Princes stadium on Saturday evening, two weeks after terror attacks rocked the city and left 130 dead.
Pizza delivery driver Jeff Louis, 22, was given the generous tip by the congregation at Life Point Church in Mentor, Ohio, in an attempt to 'change the world one life at a time'.
Officers are still hunting for Salah Abdeslam (pictured), 26, who went on the run after taking part in the massacre of 130 people in the French capital.
WARNING: GRAPHIC CONTENT Footage of an Alsatian attacking a girl in Guangdong, China, has recently surfaced online. The girl received minor injuries and the dog has been captured.
The National Weather Service says the storms causing icy conditions in Oklahoma and Kansas are expected to last through Saturday night. Temperatures will be above-freezing on Sunday.
He has been dubbed the most contented person on the planet. But for geneticist-turned-Buddhist monk MATTHIEU RICARD, the secret to true happiness goes deeper than worldly success.
More News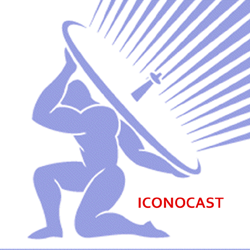 World -Health -Sports -Science & Technology -Travel - Entertainment - Food
Books - Music - Arts - Business & Money-Fashion & Style - Movies - Weather
Health, Science, Technology, Arts, Culture, and Entertainment News
Old Index ; My Ancestry
Call 424-333-1123 for more information.