Search News
Iranian Foreign Minister Mohammad Javad Zarif expressed optimism that a deal could be reached in talks between Iran and six world powers over the country's nuclear program, he said in a YouTube video shot from the Palais Coburg where marathon negotiations have been taking place. "At this eleventh hours, despite differences that remain, we have...
Although the synth-pop trio lack invention, they are extremely effective, says Helen Brown
The Orchestra of the Age of Enlightenment's blazing conviction rises to the classically majestic on this expanded version of Donizetti's opera
Wayne McGregor's collaboration with installation artist Olafur Eliasson and London-born electro-whizz Jamie xx crackles with sonic imagination, says Mark Monahan
The Canadian pianist is an interpreter of sublime inspiration, says Geoffrey Norris
Roberto Saviano's exposA(c) of the Mafia earned him an armed guard. Now he's taken on the worldwide cocaine trade. Ian Thomson meets him
The former Bond girl Jayne Seymour says she has tired of 'Cougar-ish' roles
Celebrated New York club Blue Note club expands to Beijing
Who wants to go to the cinema to watch a young, talented girl's decline into alcoholism?
Gender inequality is rife in the film industry, and female screenwriters are a rare breed. An initiative for women screenwriters funded by Meryl Streep could change everything
Writers' Guild president Olivia Hetreed talks to Rachel Thompson about the under-representation of female screenwriters in the TV and film industry and why we should be looking to Denmark for advice on gender equality
The secret of photographing Hollywood stars is not to put them on a pedestal, says George Holz, whose new book of portraits shows how it's done
From his famous parents and child with Leonard Cohen's daughter, to a songbook that includes Gershwin, Garland and opera - Rufus Wainwright wants it all
Andrew Shanahan suggests the ten on-screen moments that have meant the most to the male of the species (and yes, Star Wars Episode 5 is included)
Experts advocate the 'shoebox' design for a concert hall - London should have one
More News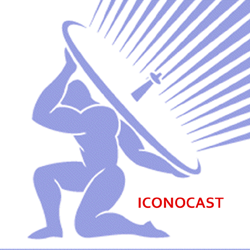 World -Health -Sports -Science & Technology -Travel - Entertainment - Food
Books - Music - Arts - Business & Money-Fashion & Style - Movies - Weather
Health, Science, Technology, Arts, Culture, and Entertainment News
Old Index ; My Ancestry
Call 424-333-1123 for more information.