Search News
The loaded word is intended to hint at foreign enemies
Attempts to both satisfy the business community and help the poor
Condemns the global economic order once again
The re-opening was brought forward as a response to the destruction of art by ISIS in Mosul
The population has grown by 268 despite many obstacles
From Argentinaas economic woes to Iranas nuclear timeline, statistics that are up for debate can tell us a lot about geopolitics.A
The Palestinian group once enjoyed support of Egypt's deposed Muslim Brotherhood
Most of America's daily crude consumption stems from transportation
Another round of talks, another round of smiles Friday, as negotiators for Cuba and the United States joined in stepping carefully around the first obvious obstacle to emerge in their joint effort to re-establish diplomatic relations. The latest meeting was only their second, this time in Washington. Diplomats from both countries crowded around an array...
The Russian President has pledged to oversee the investigation
The Telegraph gets nosey and asks the world's biggest star a few burning questions we've always wanted answering
The first episode of the battle rounds was neither exciting nor entertaining, says Lucinda Everett
The Queen of Pop has defended Miley Cyrus's highly sexualised image
Novelist Amanda Craig on how Anthony Trollope's work truly touches his readers
The combination of Scotland's star violinist and Vivaldi's The Four Seasons was irresistible and it didn't disappoint, says Ivan Hewett
The Mercury-nominated MC's mature and atmospheric third album is a hopeful response to dark days, says Helen Brown
Dependable chord sequences and inevitable rhymes make for an easy singalong, if nothing else, says Helen Brown
A moving note by the late Star Trek actor Leonard Nimoy to a mixed-race teenager has resurfaced online
These Norwegian multi-instrumentalists with an appealing piratical spirit could well be our next Scandi crush, says Helen Brown
Ant and Dec should be applauded, admired and appreciated, says Michael Hogan, not tutted at or taken for granted
The Telegraph gets nosey and asks the world's biggest star a few questions we've always wanted answering
Tom McCarthy's dizzyingly ambitious new novel is both intriguing and infuriating. Duncan White loves it
From House of Cards to Gone Girl, thrillers are having a moment. Author Rebecca Whitney explains why more women than ever before are looking for adrenaline-filled reads
A poster girl for older women, Joanna Trollope reflects on a life spent in the literary spotlight and her plans for the future
The star of this year's Glyndebourne Festival tells Serena Davies how youth and YouTube will keep opera alive
Written over 11 years while the author was embedded in the LAPD, a new book examines the work of one detective trying to deliver justice during an epidemic of murder
With her record-breaking sales and secure friendships - not to mention her steely grip on her digital copyright - what on earth does Taylor Swift have to worry about? Plenty, she tells The Telegraph in an exclusive interview
In an exclusive interview with The Telegraph, the world's biggest pop star reveals why she'll always be a worrier, how she wishes it could be 'Swiftmas' every day and muses on whether she's capable of having a happy relationship
More News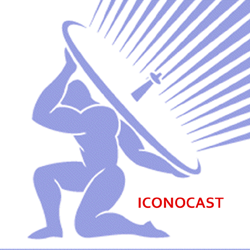 World -Health -Sports -Science & Technology -Travel - Entertainment - Food
Books - Music - Arts - Business & Money-Fashion & Style - Movies - Weather
Health, Science, Technology, Arts, Culture, and Entertainment News
Old Index ; My Ancestry
Call 424-333-1123 for more information.