Search News
Hospitals are appealing to residents to donate blood for the wounded
A Taliban commander exchanged for the release of a POW attempts to return to the battlefield, raising questions about closing Guantanamo
Here are the ordinary objects undocumented immigrants take with them on their journey to the U.S.
At least 26 security officers died in a Sinai attack launched by an ISIS affiliate called Ansar Beit al-Maqdis
Forty-four members of the policeas elite special action force unit were killed during a firefight with rebels earlier this week
Uber has been the subject of controversy all around the globe
U.S. has leased land on Guantanamo Bay since the 1903 CubanaAmerican Treaty
If so, perhaps the notoriously frosty ties between the old East Asia rivals are warming at last
Portugal currently boasts around 1,000 Jews, but that number might rise soon
As the Bob Odenkirk-starring spin-off from Breaking Bad has its US premiere, we round up the reviews of Better Call Saul
From Catch-22 to Fifty Shades of Grey, famous books often started out with very different titles from the ones they ended up with
David Annand takes issue with a motivational treatise on genius and invention that dissolves into platitudes
Bestselling American poet Rod McKuen, who was also the Grammy-winning songwriter of Seasons in the Sun and a double Oscars nominee, has died aged 81
Death Row Records founder Marion "Suge" Knight wanted by police following hit-and-run in Los Angeles that left one man dead and another in hospital
Kick-Ass director Matthew Vaughn's Bond hyper-violent James Bond pastiche is a sick joke, says Tim Robey
The lowdown on the 16 celebrities heading to the Alps for this winter's series of The Jump
In the 1940s, Frances Glessner Lee reconstructed crimes in miniature. Her extraordinary creations, known as Nutshell Studies, are still used in police training
As Gibraltar gets under way, it emerges the Hastings Congress and the historic 'home of chess' Simpson's-in-the-Strand could be lost
Films on TV: our guide on the best films on TV
Politics author Adam Thirlwell on writing his new novel, Lurid & Cute, receiving advice from Ian McEwan, and being a coffee obsessive
Last week a British university hosted a conference on German electropop pioneers Kraftwerk. Quite right too, says Ivan Hewett
Video games developer Zoe Quinn has been trolled to such an extent that she hasn't been home in six months. Here, she tells Radhika Sanghani why it's spurred her on
More News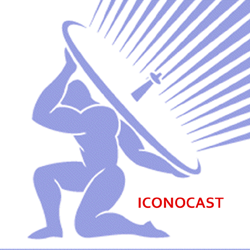 World -Health -Sports -Science & Technology -Travel - Entertainment - Food
Books - Music - Arts - Business & Money-Fashion & Style - Movies - Weather
Health, Science, Technology, Arts, Culture, and Entertainment News
Old Index ; My Ancestry
Call 424-333-1123 for more information.