Search News
Jeffrey Fowle is on his way home, officials say
In perhaps the first TV debate of its kind on Chinese soil, young trumps old
(BEIRUT) -- Islamic State group fighters seized at least one cache of weapons airdropped by U.S.-led coalition forces that were meant to suppy Kurdish militiamen battling the extremist group in a border town, activists said Tuesday. The cache of weapons included hand grenades, ammunition and rocket-propelled grenade launchers, according to a video uploaded by a...
A New Jersey elementary school recently barred entry to two transfer students from the Ebola-free country
Tributes For Total CEO Killed When His Jet Hit a Snowplow On Russian Runway
Ebola will not likely spread within the United States
The six-time Paralympic medal-winning athlete is sentenced to five years in the shooting death of girlfriend Reeva Steenkamp, eliciting charges of injustice in his native South Africa
(MOSCOW) -- Christophe de Margerie, the charismatic CEO of Total SA who dedicated his career to the multinational oil company, was killed at a Moscow airport when his private jet collided with a snowplow whose driver was drunk, Russian investigators said Tuesday. Three French crew members also died when the French-made Dassault Falcon 50 burst...
(SURUC, Turkey) -- Turkey said it was helping Iraqi Kurdish fighters cross into Syria to support their brethren fighting Islamic State militants in a key border town, although activists inside embattled Kobani said no forces had arrived by Monday evening, raising questions about whether the mission was really underway. The statement by Turkey's Foreign Minister...
(KATMANDU, Nepal) -- Nepal on Tuesday said it will introduce new rules, improve weather forecasts and better monitor the movement of trekkers after the Himalayan country's worst hiking disaster left dozens dead last week. Tourism Department official Tulasi Gautam said trekkers venturing to mountain trails will be required to take trained local guides, and will...
Selected by Tim Robey
The Apollo 13 actor has published his first short story in the hallowed pages of The New Yorker. But is it any good? Tim Martin reports
Ivan Hewett asks whether a critic is more than simply a quality control officer for the arts
The artist is in combative mood as Chris Harvey quizes him about his new Channel 4 series
David Mitchell and Robert Webb will reunite for a ninth series of the Channel 4 show
The 1971 handwritten note to Joe Franklin is expected to sell for up to APS12,000
Banksy's new artwork, 'The Girl with the Pierced Eardrum', has been splattered with black paint
A play about four colleagues marooned on a Cumbrian island goes nowhere, says Tim Walker
Mairi Hedderwick's wonderful Katie Morag picture books have been made into a 26-part live action series on CBeebies and they have earned three BAFTA Children's Awards nominations
Clunky politics aside, Carole Mansur is impressed by Sheila Hancock's absorbing first novel set in post-war Britain
This musical will leave you wondering whether to clap or beat yourself up
BBC to replace Cliff Martinez score with soundtrack curated by Zane Lowe
This annual fixture in the jazz-lover's calendar carries us back to something primordial in the genre, says Ivan Hewett
Mark Monahan is amazed the dancers' bodies didn't give way during this uncompromising performance
Electronic DJ Dan Snaith builds uncomplicatedly towards euphoria on his latest effort, says Helen Brown
Poll: Batman vs Superman, Wonder Woman or Avengers: Age of Ultron?
The former Voice coach still can't help packing her music with theatrics, says Helen Brown
Jerry Lee Lewis, the father of rock 'n' roll, was raised a Pentecostal Christian in Lousiana, says Mick Brown
After a tourist was trapped in the store, Waterstones has extended the experience to 10 competition winners
More News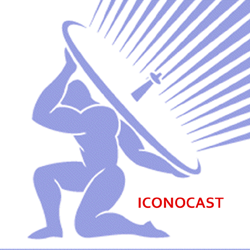 World -Health -Sports -Science & Technology -Travel - Entertainment - Food
Books - Music - Arts - Business & Money-Fashion & Style - Movies - Weather
Health, Science, Technology, Arts, Culture, and Entertainment News
Old Index
Call 424-333-1123 for more information.