Search News
The one-eyed leader died two years ago, it has emerged. The news could impact hopes for peace with the Taliban
"I deeply regret that my pursuit of an activity I love and practice responsibly and legally resulted in the taking of this lion"
The men are accused of failing to "prevent an unlawful hunt"
The backlash after killing of a beloved animal has been fierce
Several thousand migrants and asylum seekers live in makeshift shelters in the French port of Calais. For two consecutive nights, 2,000 of them have tried force their way through the Channel Tunnel en masse, resulting in several injuries, and at least one death
The price of Spanish olive oil reached its highest point since 2006
Government confirms leader died in April 2013
Ishaq operated freely for years in Pakistan
The Koh-i-noor diamond was taken by the East India Company in the 19th century
No one was hurt
The founding director of Nottingham Contemporary will take over from Penelope Curtis
The number of British contenders is halved to just three while American authors lead the field in the second year since the rules changed
No sooner had the fresh batch of Great British Bake Off contestants been announced this week, rumblings began around the BBC filling its 'diversity quota'. Claire Cohen says the clue is in the title
French actor will not be allowed to enter Ukraine for five years for appearing to support Vladimir Putin's annexation of Crimea
Jamaica's violent past inspires a vast, teeming novel in the spirit of James Ellroy's LA Quartet, says Nicholas Blincoe
Anne Tyler's unflinching fictional portraits of family life should secure her a place at the literary top table, argues James Walton
This bold and brilliant novel is as fragmented as its characters
Memory and disillusion - at home and on the battlefield - are at the heart of Andrew O'Hagan's vital novel, The Illuminations
Tom McCarthy's dizzyingly ambitious new novel is both intriguing and infuriating. Duncan White loves it
Alan Bennett's monologues transfer to the stage with mixed results, says Dominic Cavendish
Ivan Hewett reviews the London Symphony Orchestra's Prokofiev Piano Concertos at the Proms 2015
Seven female authors join the 'Booker's dozen', but Harper Lee's return goes unrewarded, in a year that has also seen an increase in American writers
Richard Long's lifelong devotion to his particular strain of landscape-inspired art deserves respect, says Alastair Sooke
Catch-up TV: our guide to the best TV programmes available on demand
Tom McCarthy, Andrew O'Hagan, Sunjeev Sahota and Anne Enright among the 13 nominees
Literary hackers use passages from classics to fool antivirus software
The world's biggest arts festival runs from August 7 to 31 this year
Mathew Flores had to make do with reading junk mail until Ron Lynch harnessed the power of the internet to get him his own library
More News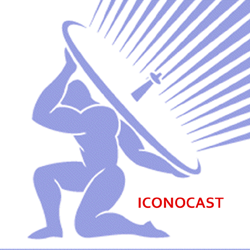 World -Health -Sports -Science & Technology -Travel - Entertainment - Food
Books - Music - Arts - Business & Money-Fashion & Style - Movies - Weather
Health, Science, Technology, Arts, Culture, and Entertainment News
Old Index ; My Ancestry
Call 424-333-1123 for more information.