Search News
Five new experimental vaccines are expected to undergo testing
Friends and colleagues have high praise for Dr. Craig Spencer as he begins a fight for his life
Britain's monarch dabbled in social media on Friday by sending her very first tweet. It is a pleasure to open the Information Age exhibition today at the @ScienceMuseum and I hope people will enjoy visiting. Elizabeth R. -- BritishMonarchy (@BritishMonarchy) October 24, 2014 While opening the Information Age exhibit at London's Science Museum, the Queen,...
(OTTAWA, Ontario) -- He seemed lost, "did not fit in," had drug problems, and went more than five years without seeing his mother. In recent weeks, he had been living at a homeless shelter and had talked about wanting to go to Libya -- or Syria -- but became agitated when he couldn't get a...
Incredibly, right-wing groups in South Korea have a problem with families of Sewol victims continuing to mourn their loved ones
The 67-year-old's conviction has been slammed by human rights groups as "politically motivated"
Residents say the kidnappings come a day after a truce between the militants and the Nigerian government
Activists say the death of Jennifer Laude highlights the vulnerable position of trans people in the Philippines
The only solution to the monthlong protest, they insist, is for the local government to fight for Hong Kong's rights instead of always capitulating to China
Sweden's military launched its biggest anti-submarine operation since the height of the Cold War on Friday
Sister Cristina Scuccia's rendition of Madonna's 1984 hit receives singer's blessing on Twitter and Instagram
Helen Brown on the dark comedy and heart-rending sadness of John Cleese's early life
The author of the forthcoming Funny Girl on his screenplays, his literary column and a project to encourage children to write
The top TV series currently available
GamerGate has led to violent harassment of women, including the actress Felicia Day. The Telegraph explains why.
This collaborative release should be reserved for masochistic listeners only, says Neil McCormick
As Taylor Swift releases a pop album called 1989, she is facing the same criticism for leaving country music that Dolly Parton experienced in the Seventies
Frank Gehry reveals the inspiration behind his latest architectural masterpiece
Frank Sinatra's official photographer had been suffering from cancer
From shrimp fishing to human towers, Unesco's recognition of countries' intangible heritage is eclectic
Michael Deacon reviews Life Story (BBC One), Grayson Perry: Who Are You? (Channel 4) and You Can't Get the Staff (Channel 4)
Ruby Wax might be known for her rapid-fire comedy, but now she's travelling around Britain educating live audiences on how to survive modern life. Here, she talks to Claire Cohen about mindfulness, mental illness and the urge to buy 70 striped cushions...
As The Kinks' musical Sunny Afternoon heads to the West End, Ray Davies tells Jasper Rees that a reunion looks unlikely
This week, the beleaguered Kate Reddy, Allison Pearson's much-loved character from 'I Don't Know How She Does It', embarks on Project Get Into Shape with the 5:2 diet and adds some artistic licence to her CV
Ahead of the release of his fourth album, Never Been Better, Olly Murs talks touring America, taking advice from Robbie Williams, and the time his Nan met Frank Sinatra
Madonna's wedding dress, post-marital agreement and underwear are going under the hammer
More News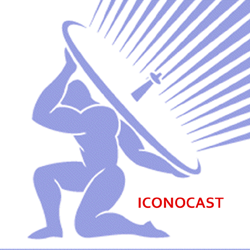 World -Health -Sports -Science & Technology -Travel - Entertainment - Food
Books - Music - Arts - Business & Money-Fashion & Style - Movies - Weather
Health, Science, Technology, Arts, Culture, and Entertainment News
Old Index
Call 424-333-1123 for more information.