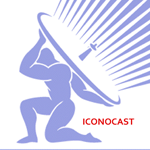 In "The Rules Do Not Apply," a writer for The New Yorker interrogates the hoary conceit of "having it all" after a harrowing miscarriage and divorce.
For years, he was the frequent companion of the equally fabled Mrs. Astor. Then, in her final years, he also became her protector in an ugly, tabloid-ready fight with her son.
Trumpian turmoil inflames passions across the political spectrum and makes many feel as though they are part of something bigger than themselves.
Trying on gowns to wear to the "Going in Style" premiere, the longtime actress is too shy to talk about sex. Sort of.
"I'm not really interested in color," said Andre Wagner, a Brooklyn photographer who specializes in street style.
The hexagonal-cut Colombian gem has been owned by three different jewelry lovers, an added selling point at auction.
Business opportunity, increasing demand and a change in public taste have led to predictions that the category will grow -- but there are limits.
Designers who are used to taking orders and delivering gems months later are finding their clients want what they want now.

Who said making a statement has to come with a high price? Lily Collins is saying it all with a Sub_Urban Riot tee (originally $44) that now cost $20. Graphic tees are...